Healthy Individuals create
Good Business
Companies that invest in employee well-being programs not only increase employee satisfaction but also increase their company value through higher employee productivity and performance.
GET IN TOUCH
Employee Health Packages

MoovBuddy offers your employees a comprehensive health package that is both curing and preventive.

Better Employee Health

Employee performance will improve when they achieve greater health and happiness.

Company Growth

Companies will achieve greater efficiency with more productive and motivated employees.
Why Companies Should Prioritize Employee Wellness Programs?
What does MoovBuddy offer you?
On-demand Personalized Exercise Programs
MoovBuddy aims to increase the life quality of people who have physical health problems or aims to prevent these problems beforehand. To achieve this, we brought together the power of AI and the expertise of health professionals to offer the best possible tailor-made solutions. Our AI-powered algorithm prepares a personal exercise program based on each employee's conditions and needs.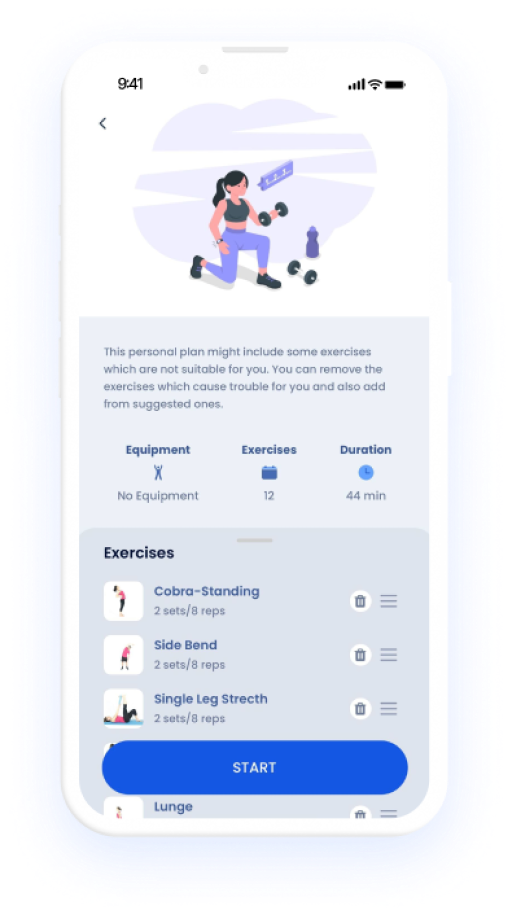 1-on-1 Counseling Sessions